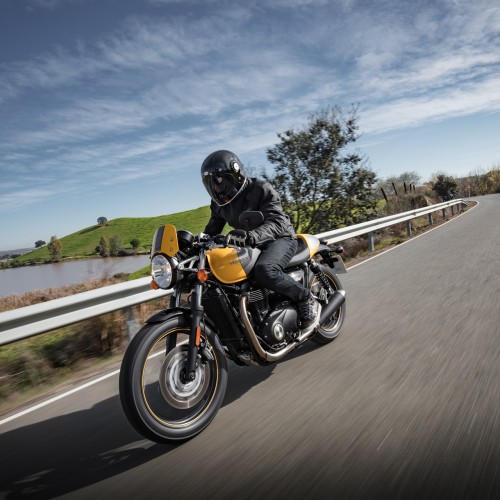 At Triumph, we are driven to make the best motorcycles in the world.
Never standing still, we are always pushing to get the best from ourselves, for our customers and for our brand.
Building iconic motorcycles that celebrate our past whilst embracing the future - through bold design, original styling, purposeful engineering and a genuine passion for the ride.
We are focused on delivering the complete riding experience, creating motorcycles that provide the perfect balance of power, handling and style that totally involve the rider and bring out the best in them.
Applying the same passion, drive and original thinking to create the unique and distinctive clothing, accessories, shows, events and retail experience that, together with our motorcycles deliver the complete experience.